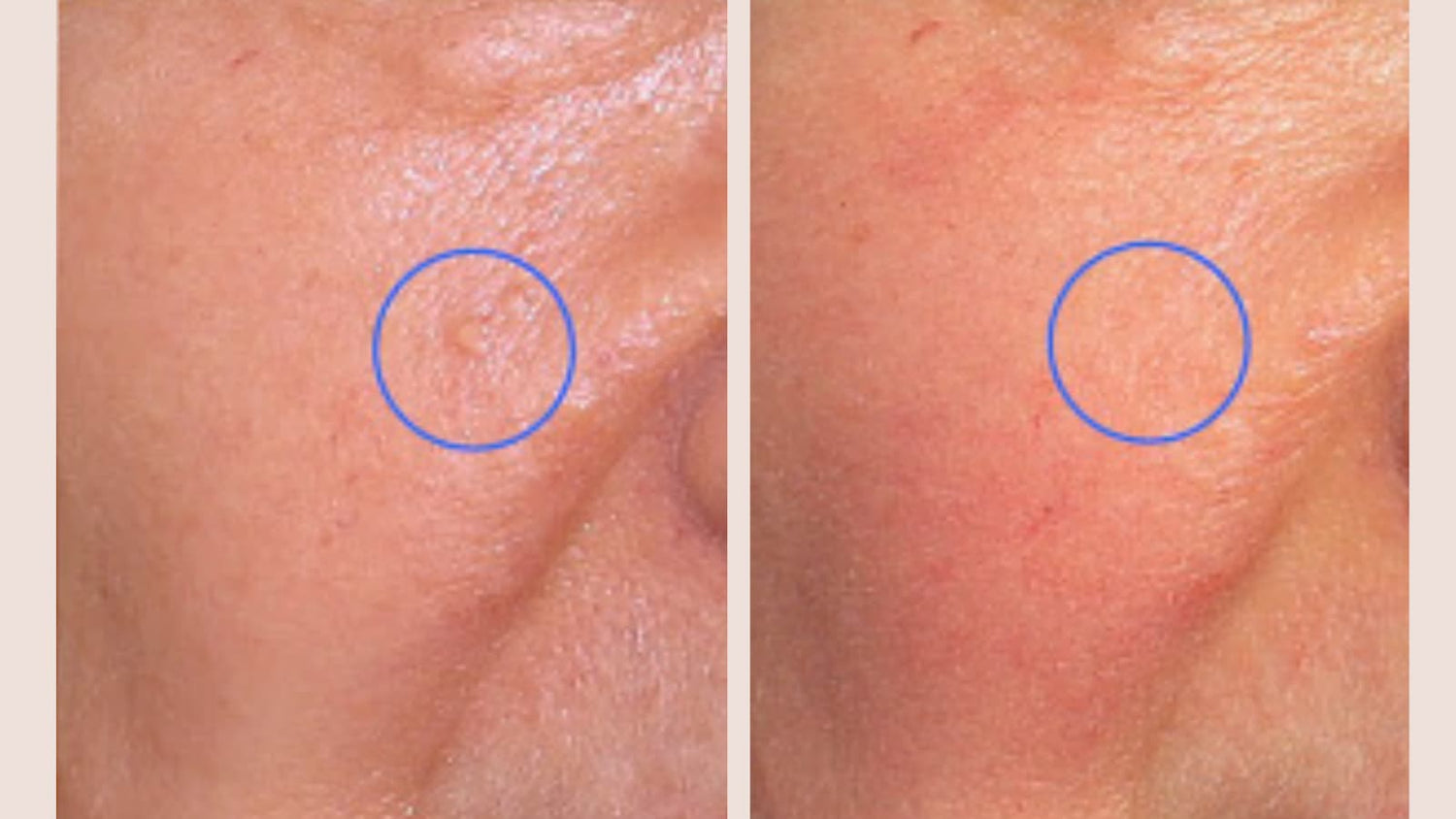 Discover Timeless Beauty with Skin Classic at Colorado Beauty RN
Why You Need It:
Get rid of stubborn skin irregularities such as cherry angiomas, telangiectasia (broken capillaries), sun spots, skin tags, etc.
Performed by experienced estheticians who will keep you looking natural and refreshed.
What to Expect:
A quick treatment that targets multiple skin irregularities in different areas (face, neck and chest). 
The treatment may feel like a quick, warm, zapping sensation. Most patients report a 3 out of 10 level of discomfort.
Scabbing can occur, and may be more likely with certain skin irregularities.
Depending on the type of skin irregularity, some results are instant and some will take about 2 weeks to fully appreciate.
Frequency of Treatment:

As needed for new skin irregularities. Some skin irregularities may need multiple treatments

Downtime

Social downtime of scabbing/crusting is common for 7-14 days.
Post Care:
After the treatment, you may cleanse with a gentle cleanser and fingertips. DO NOT use a washcloth or facial cleansing brush of any kind. Pat area dry.
Use sunscreen and reapply after every 2 hours of sun exposure to protect new skin.
The treated areas will darken and crust. Crusts will begin to fall off in about 14 days. Do not use any physical or chemical exfoliation (retinol, etc) products.
​​Do not pick or scratch the area. After the crust has fallen off, you may continue with the ZO® Skin home regimen your provider has recommended. Treated areas may be pink or red at first.
If needed, spots may be retreated in a month.
Pricing: